Lawrenceville, Georgia Home Health Provider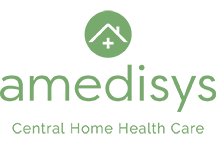 Office Hours
---
Monday-Friday
8:00 am

-

5:00 pm
Urgent Needs: 24/7 On-call
Counties Served
---
Barrow
DeKalb
Forsyth
Fulton
Gwinnett
Hall
Rockdale
Skip link
About Amedisys Home Health Services in Lawrenceville
Central Home Health in Lawrenceville provides in-home health care for qualified people recovering from surgery, illness or injury. We're located at 595 Hurricane Shoals Road NW, off West Pike Street, a few minutes from Rhodes Jordan Park. We make regular visits to patients' homes in cities like Lawrenceville, Lilburn, Snellville, Grayson, Atlanta and other communities within about 50 miles of our care center. Call us at (770) 995-7802 to find out if we provide home health care in your area.
Services Offered at Central Home Health in Lawrenceville
Since 1998, Central Home Health in Lawrenceville has provided some of the city's 29,795 residents with high-quality home health services. We'll coordinate with your doctor to develop a plan of care tailored to you. Depending on your needs, our home health services may include:
Skilled nursing

Monitor your health
Educate you and your caregiver
Manage your symptoms

Physical therapy

Improve your strength and balance
Increase your ability to move around

Speech therapy

Improve your communication
Teach strategies to improve swallowing and/or thinking skills

Occupational therapy

Teach you how to use adaptive equipment to make activities safer and easier
Give recommendations to make your home safer

Home health aides

Help you with tasks like bathing, grooming and dressing

Medical social work

Provide counseling
Offer referrals to community resources and long-term care planning

Specialized programs
Preserve Your Independence
There's no place like home when you're managing a chronic illness or recovering from an injury or surgery. For many of our patients, home health care's greatest value is that it allows them to do things on their own at home. For example, they want to cook a meal, get dressed on their own or walk to the mailbox.
For others, the goal of home health care is to be able to get out of the house and do things they enjoy. Living in Gwinnett County, a suburb of Atlanta, we get the small-town feel with access to big-city benefits. Some of our patients want to feel good enough to see a show at the Aurora Theatre or explore downtown. Others want to watch a game at CoolRay Field or walk around Tribble Mill Park or Alexander Park. Some want to go to Atlanta with a friend or loved one. Whatever you want to be able to do, it's our goal to help you do it.
Choosing the Best Home Health Agency for Your Needs
You have the freedom to choose the best home health agency for you. We believe Central Home Health in Lawrenceville is an excellent choice because:
You'll receive high-quality care from an experienced team that is passionate about helping you feel better and stay independent at home.
We've served Lawrenceville and surrounding areas since 1998. We are committed to this community and to improving the lives of our patients.
Home health care is made affordable by Medicare, Medicaid and some private insurance plans, which typically cover the cost of home health for eligible patients.
We provide education and support for you and your loved ones.
If your doctor recommended home health care or you think Central Home Health in Lawrenceville might be a good fit for you, call us at (770) 995-7802. We'll answer any questions you have and help you find the care you need.
Skip link